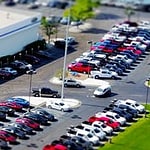 When trading in your car in Chantilly, VA you want to make sure that you're getting the most money you can get in trade-in value. Because of this, it is good to follow these tips to improve your car's trade-in value.
One of the first things you should do is to research your car's trade-in value before you even get to the lot. This will give you an idea of what you can expect from an offer. Sites like Kelley Blue Book and Autotrader are good places to start.
Next, you should fix any minor mechanical problems you know of. Things like worn windshield wipers or blown headlight bulbs are things that you can usually fix on your own. If there are bigger issues you can either get them fixed or let the dealership do it. Expensive mechanical issues left unfixed will decrease the value.
Lastly, one of the best things you can do is to clean your car. Make sure your car is clean inside and out. Clean your car thoroughly inside and out, and don't forget to remove all of your personal belongings. You may opt to get your car detailed by a professional to make it look its best.