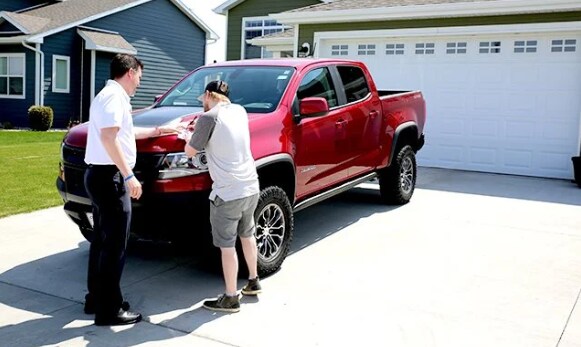 Autoline offers free car delivery up to 500 miles. Once sale is finalized, we will schedule the shipping of the car if customer lives within 500 miles from the dealership. Customer will be charged if lives outside of 500 miles (please call for a quote)
As soon as sale is finalized, we will schedule the delivery of the vehicle. Please allow 5-7 business days (could be sooner too) for delivery. There might be some delays in some areas if that area is not hot area.
Autoline sells all cars AS-IS from dealership but provides nationwide 3 month Power Train warranty from 3rd party company with full price.
Customer will be provided with lots of the pictures of the car before sale to be honest and transparent.  
All cars come with Virginia Safety Inspection. We are selling used vehicles and don't claim that all of our cars are in perfect condition or free of any cosmetic issues (please ask for Facetime if you want more details of the car). We have our service shop and we check our vehicles to make sure it's mechanically sound. If customer is in doubt of mechanical condition and wants to get pre-sale inspection, they are welcome. We are trying to be fully transparent and honest in sales.